Billing templates
Jaze ISP Manager comes with pre-defined templates which can be chosen for the invoices, payment receipts and the CAF forms. You can choose to have different templates for different sub-zones or you can apply the same template to all the zones.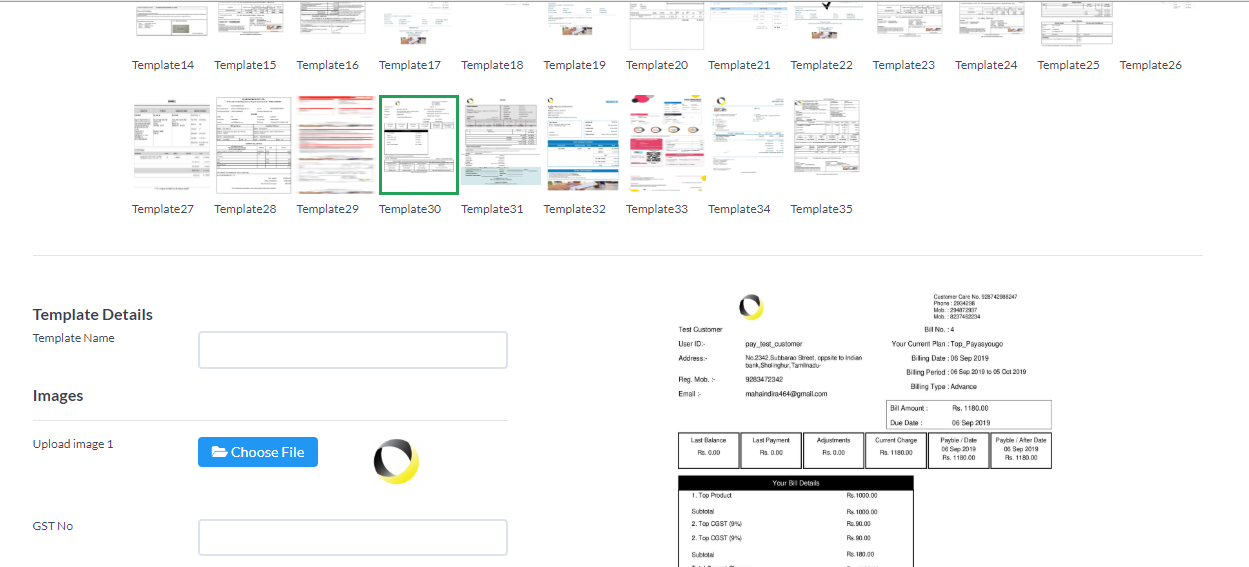 You can choose the invoice template to be applied to a particular zone and set the required one as default. All the values are dynamically filled from the user details and the billing profile. Static content such as company logo and other details need to be configured when choosing the template.
Similar to the invoice template the receipt template can also be chosen for sending upon successful payment.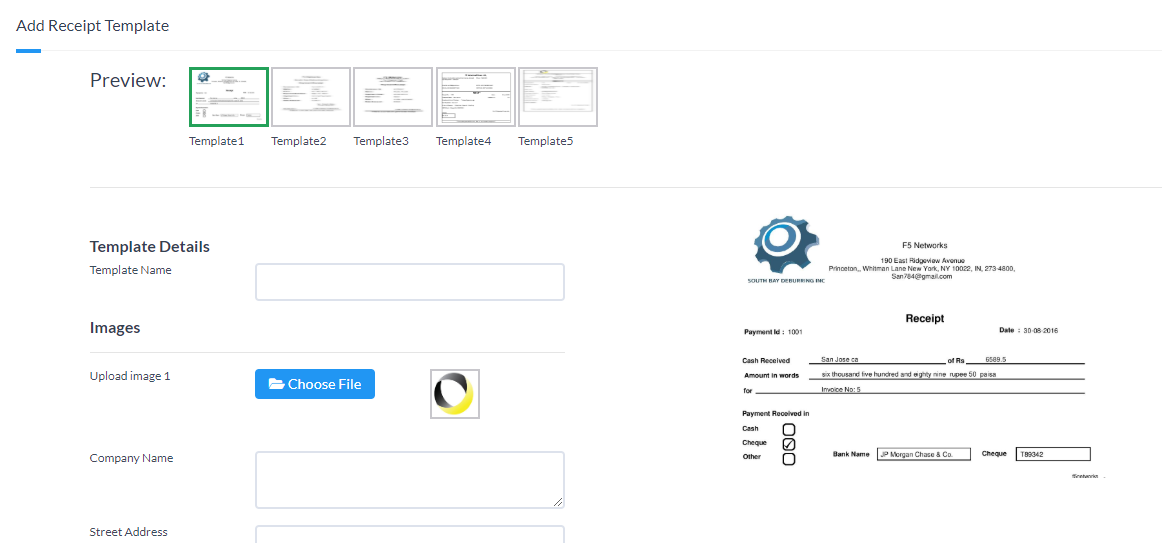 You can also choose a template for the CAF which can then be used for generating the user details and onboarding new customers.